'Working together to make our customers smile'
Welcome to Waves, the UK's home of car washing and valeting. We are passionate about cleaning cars and Waves has built a commanding presence in the UK car wash market since we started in 2006, reaching millions of customers from hundreds of locations. We have done this through a clear core purpose of "working together to make our customers smile"... and our values are what underpin the processes that sit behind this:
New ideas | Family | Respect | Pride | Honesty
We are proud of our easy-to-use customer service, and we work with our clients and partners to give our customers an industry-leading service experience and a wide range of professional yet affordable valeting choices.
We focus on compliance, training and auditing to ensure that Waves provides a legal and ethical service.
It all starts with the purpose-built car wash installation and we invest in building a robust and compliant infrastructure that meets planning, environmental and Health & Safety guidelines and legislation. Next, we recruit and train committed and energetic Franchise Partners to run our car wash sites. Every member of the team is trained at the Waves National Training Centre or through our on-site valeter training programme and we encourage the professional development and continuous training of every employee on our network.
We support our Franchise Partners during their time with us through coaching, mentoring, on-site visits and training. We believe that our continuous support is what ensures our excellent customer service and industry-leading position and we have a dedicated team on the road visiting our sites; our team travels more than 1 million miles a year supporting our Franchise Partners, customers and clients.
Compliance is the backbone of our business and gives reassurance to our high-profile clients and customers. Our robust processes and policies underpin every part of what Waves does from keeping our customers and employees healthy and safe on site, to disposing of the waste water responsibly, to ensuring that every valeter is paid at least the National Minimum / Living Wage for all time worked.
We have a proven track-record in delivering large-scale roll-outs as well as customised offerings to suit bespoke requirements. We offer a range of commercialisation, fleet account and sponsorship opportunities as well.
Partners
Gilmore is proud to partner Waves in all aspects of car washing.
Gilmore has built more than 200 hand car washes for Waves and continues to build new sites as well as maintain the existing Waves estate.
Gilmore supply wash and valeting equipment and consumables to Waves via an online shop and more recently Gilmore has taken over the facilitation of fleet accounts across the hand car wash network.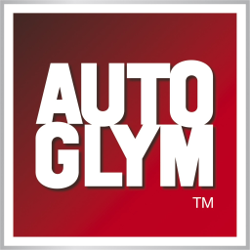 Autoglym have been helping people and businesses around the world care for their vehicles for over 50 years. They are a British Manufacturer and pride themselves on creating the highest quality vehicle preparation and care products which enable our customers to achieve the best possible finish and durability, quickly and easily.
Autoglym understand the desire for that perfect finish on a vehicle. They have developed a range of specialist products and services; all of their professional products are biodegradable, free from NTA and free from Phosphorous and Phosphates. Autoglym are proud to be the chemical supply partner to the Waves Group and provide vehicle care chemicals and equipment along with dedicated process and application training and full technical back-up and support.
Landlords
"Tesco is proud to work with Waves as their sole supplier for Hand Car Wash since 2011. Waves has more than 270 sites operating from a Tesco car park and they continue to deliver a best-in-class service for our customers. The Waves team work hard to deliver Tesco's values across our hand car wash estate in all aspects of the business, from compliance and ethical trading to training and support. They also provide a very high standard of customer service and are one of the few Tesco partners that can offer Clubcard points. We are delighted by the constant reinvestment and innovation by Waves, particularly in terms of their industry leading technology which helps deliver the service we have come to expect across our estate."
Mark Walastyan, Partnership Manager - Forecourt & Car Park Services